Sipotek Automatic Quality Diagnosing Vision Inspection Machine for Electromeganetic Components Industry
Suitable ranges:
leaded inductor
Axial Inductor
SMD inductor
SMD power inductor manufacturers
Power inductor
Magnetic Induction Coil
Toroidal inductor
Winding inductance
choke inductors
Ferrite rod core inductor
RF inductance/ inductor
electrical inductors
SMT Power inductor
toroid core wire wind inductor
Ferrite core inductor
fixed inductor and coils
Inductance electromagnetic coil choke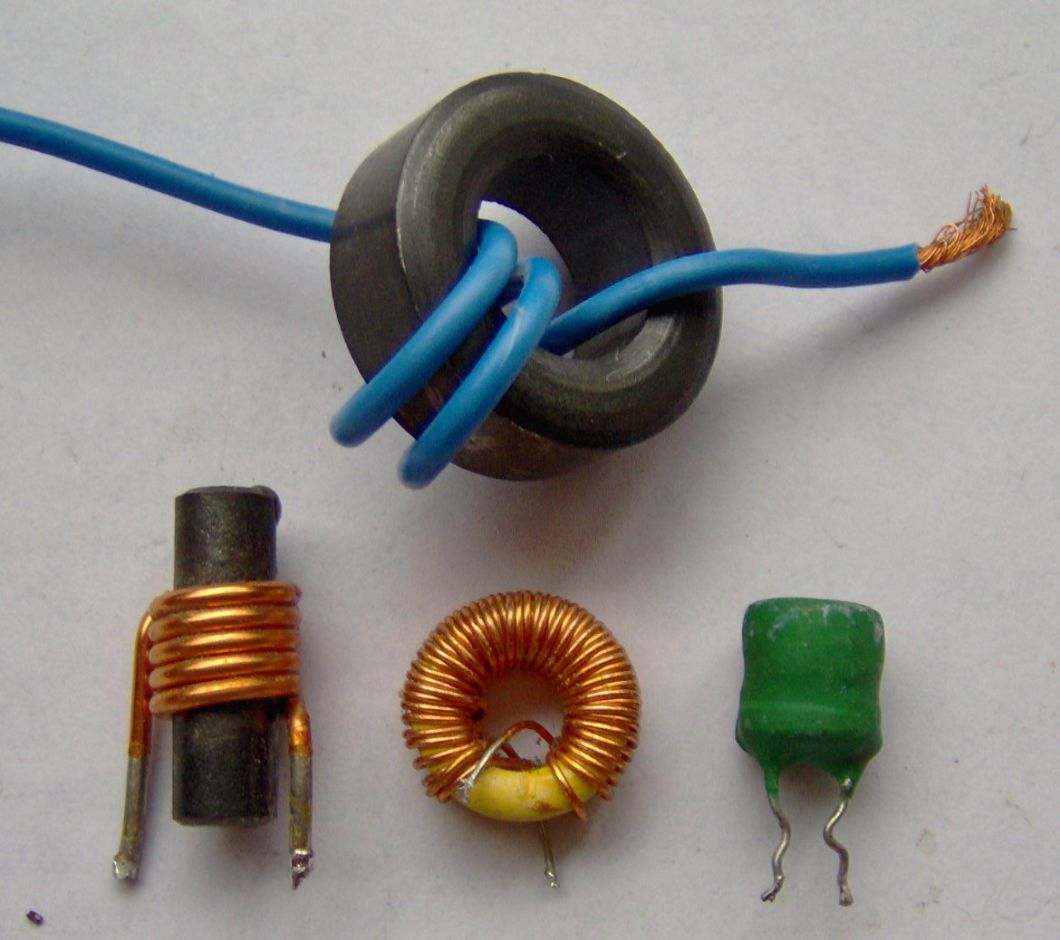 Product Description

Machine Specification Example
1
Machine Type
High-speed Inspection Machine (Glass plate)
2
Industries Serve
For parts can lie stable such as screws, nuts, lathe parts, stamping parts, injecting model, cooling elements and fasteners.
3
Turntable
Dedicated round glass turntable
4
Optical System
Germany high magnification CCD industrial camera, Japanese lens, professional light source system
5
Camera Quantity
Standard with 3 ( 1-8 optional)
6
Operate System
Germany Siemens Industrial Computer
7
Video Inspection Software
Sipotek Machine Vision Inspection System
8
Feeding System
Dedicated feeding guideline, vibration feeder x 1 SET, automatic feeding and container devices (optional)
9
Package System
Automatic counter and package machine (optional)
10
Inspection Speed
300-1200 pcs/min
11
Accuracy
Highest level up to±0.01mm
12
Inspection Details
Appearance inspection: outer side, inner side, opposite, Diagonal, length, height, concentric, roundness, step size of each part, angle, sharpness and etc
Defective inspection: 360 degrees teeth, rotten tooth, bad tooth, oblique tooth, threading, inside burr, missing material, Internal hole blockage, cracking, glitch, solder joint area, Imprint, with or without internal teeth, inspect all functions of screw with a flat head
13
Power and Voltage
Two-phase 220v, 50Hz
14
Rated Power
1KW
15
Air Pressure
Not lower than 0.35-0.7MPa
16
Weight
Around 500kg
17
Working Temperature
-3ºC~45ºC
18
Storage Temperature
-20ºC~60ºC
19
Machine Dimension
1000mm (Length) X 1000mm (Width) X 1800mm (Height)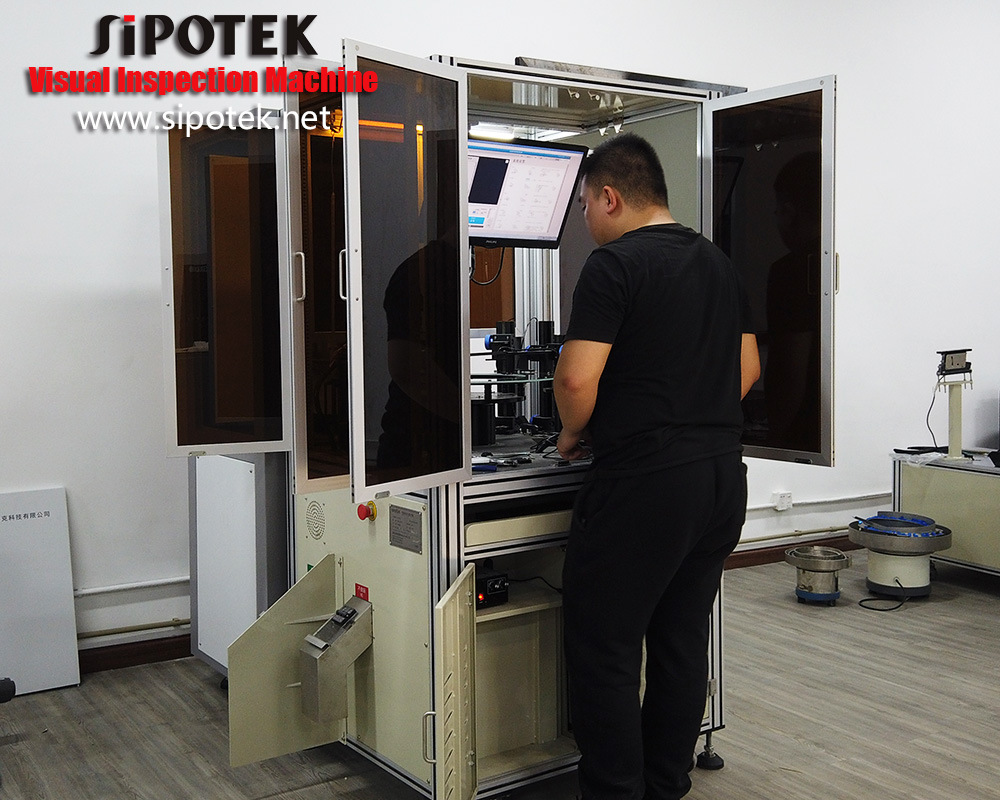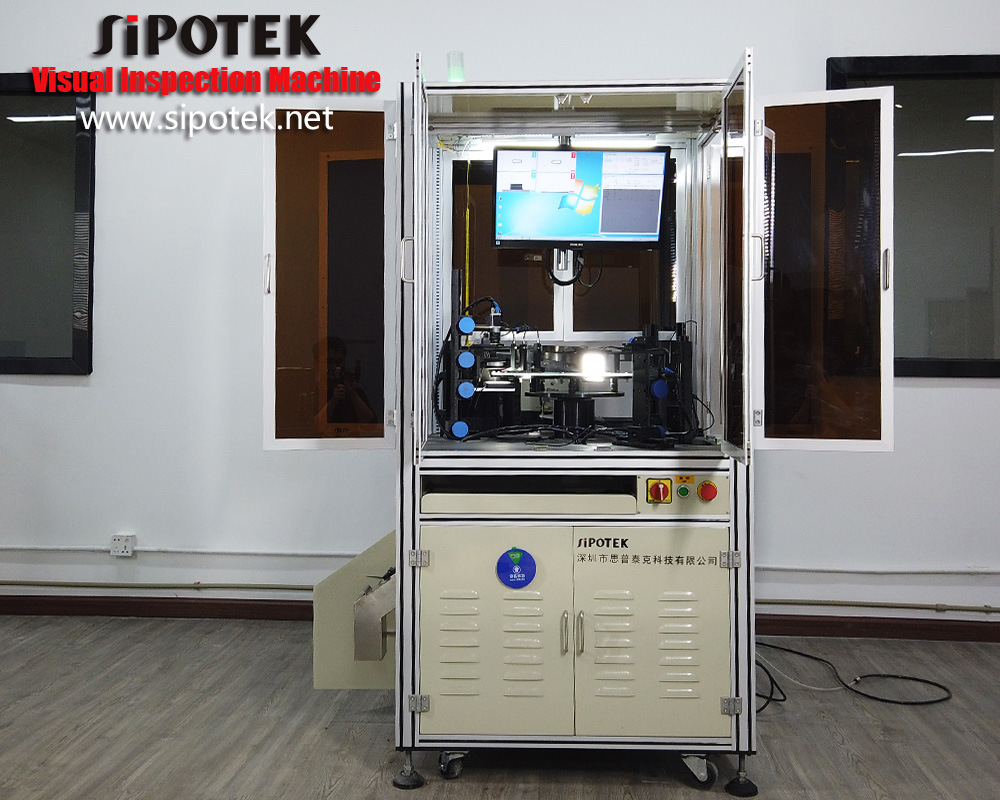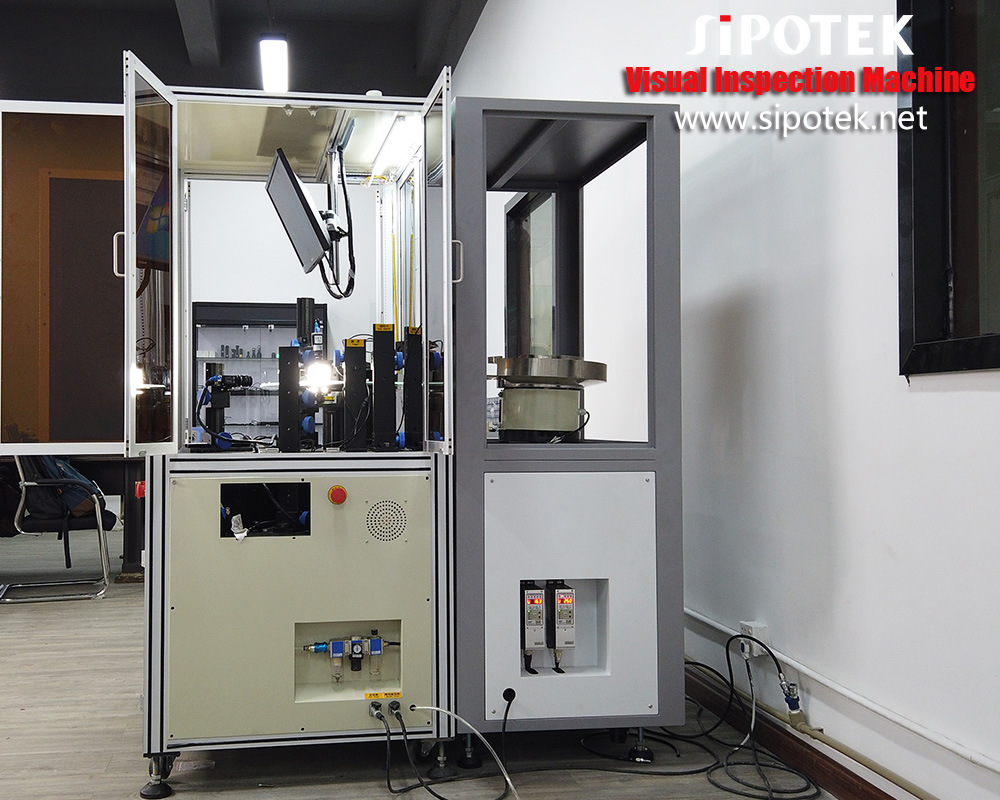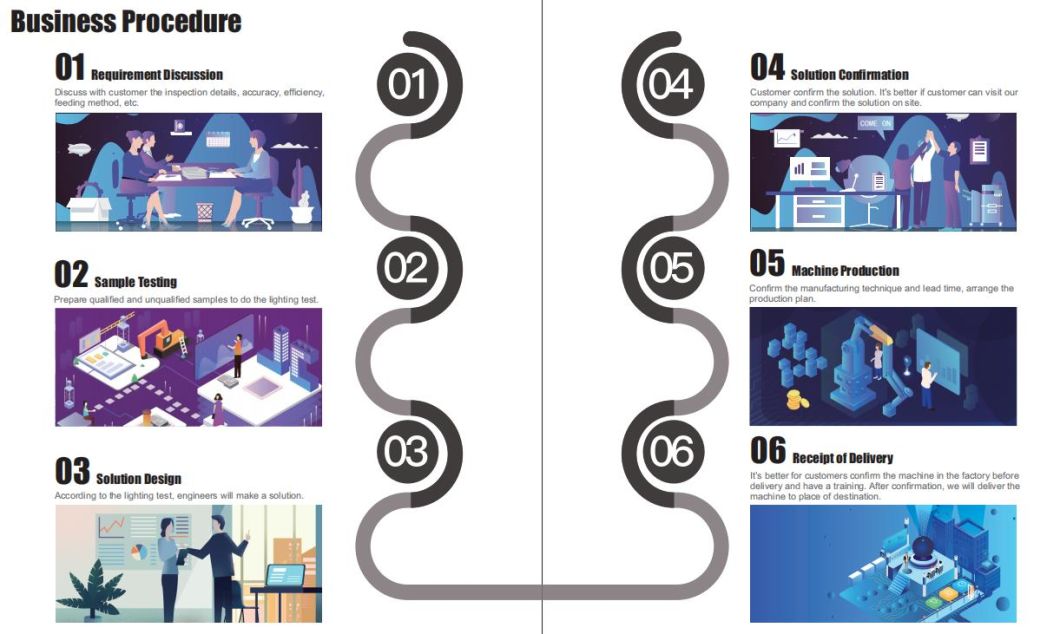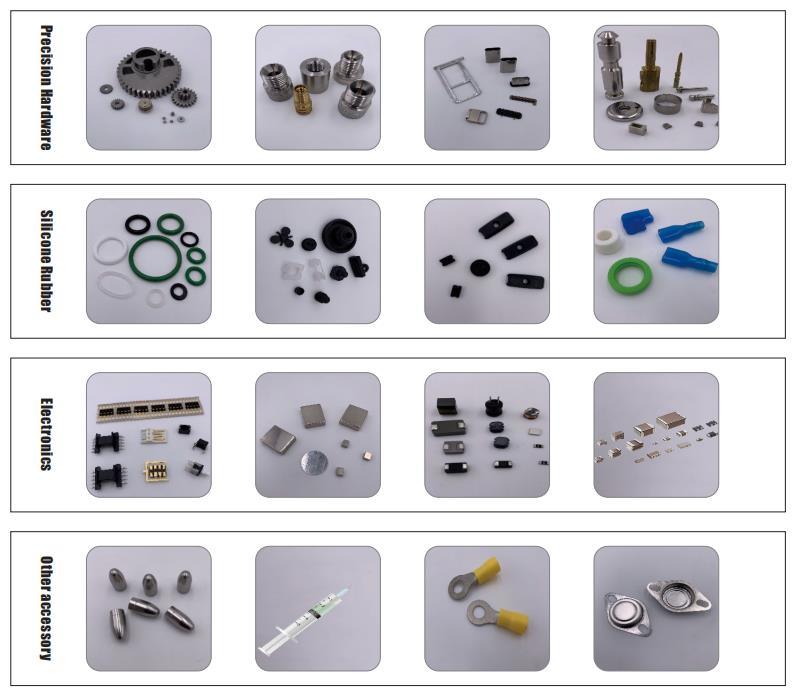 Our Service
Sipotek provides professional sample testing service and solution designation for customer evaluation and before they decide to place an order.
Our business procedures are sincerely communicating with customers, understanding fully what they need.
Step 1 Inquiry and communication
We will discuss as many details as possible to understand best of your inspection requirements.
So we are available not only by phone or emails, but also on line chatting with Skype, Wechat, What's app and Alibaba
. The contents of the communication will include inspection details, drawings, accuracy, speed, input and output, etc.
Step 2 Samples arrangement
Since our machine is customized designed according to customer's demand. Samples are necessary. Our engineers can make the solution depending largely on the lighting test of the samples. Thus we can check which is the defects, where can we find them under specific lighting sources.
Step 3 Inspection solution Finished
After our engineer finished the sample testing procedure. They will give a result of the test and then will be reported to you. You can find what will be composed in the machine and how the result shows the sample images.
Step 4 Customer make decision
Now our customers will have the solution report, They will make a determination of the inspection project. PI will be sent and Order will be confirmed after their acceptance.
Step 5 Put into production
After orders are confirmed, we will discuss the producing technology and then start to make the customized machine. At the same time, we will confirm the delivery date.
Step 6 Machine Delivery
Generally, our trade term is FOB Shenzhen. We strongly recommend our customers to verify the machine in our factory before shipment in case any problems or changes will be and we could solve them before shipped to destination. Meanwhile, customers can have free training for machine operation and installation.
What our vision inspection can be used to do?

Our Company
Since we established 16 years ago, we has been committed to the research, development and manufacturing of image technology and machine vision, with more than 70 senior R&D personnel of machine vision system and industrial automation engineers.
Machine Vision Inspection Application and Solution
The company's key technical personnel are mainly from HUAWEI, byd, foxconn and other first-class manufacturing enterprises, with many years of mature experience in software design, visual and image comparison technology, industrial automation and other aspects.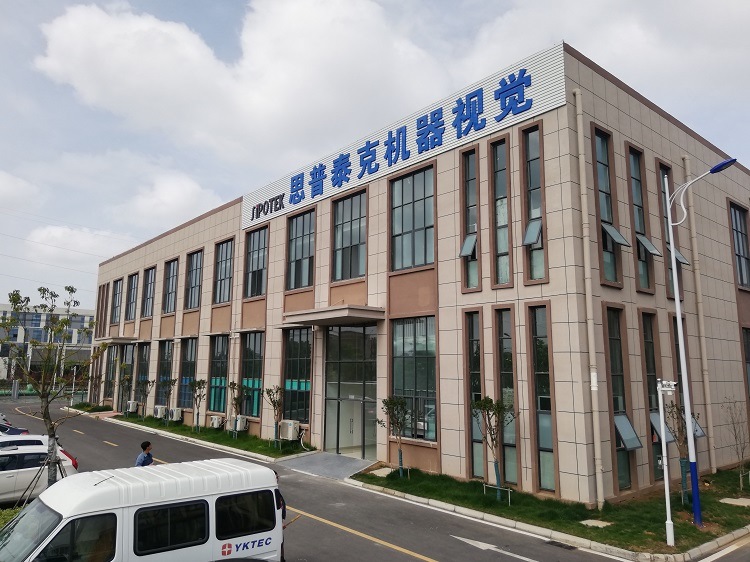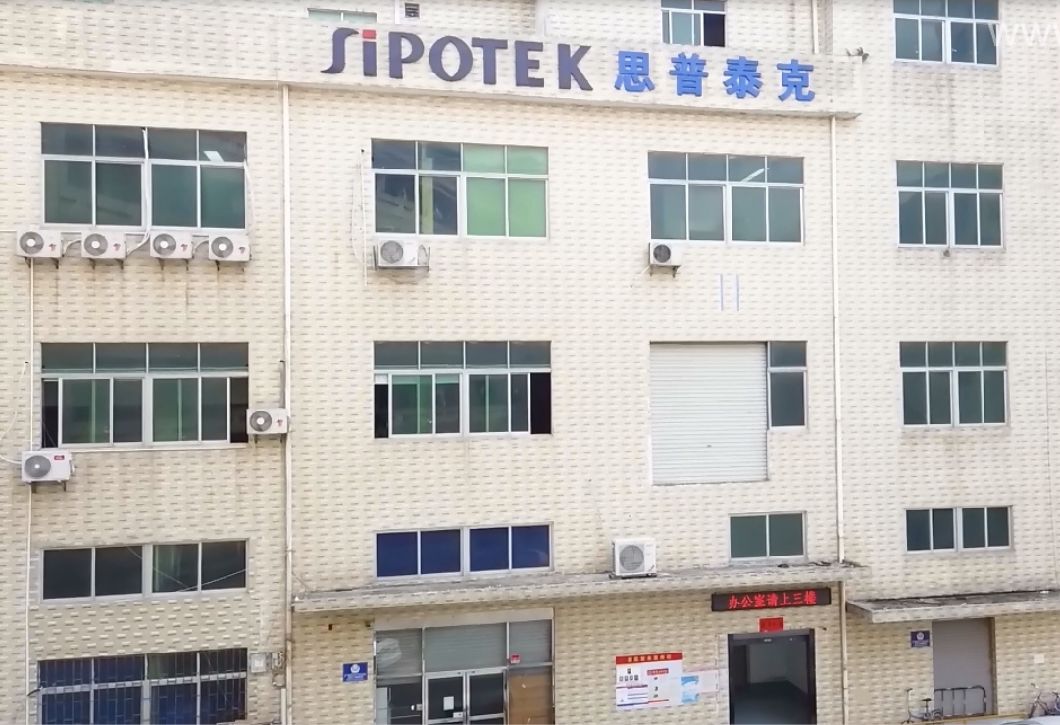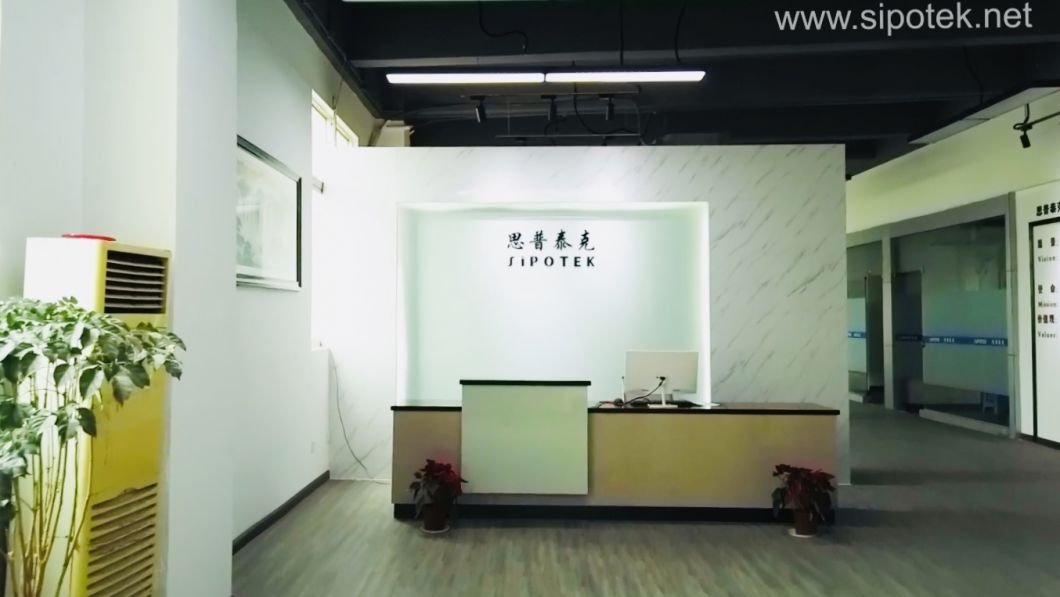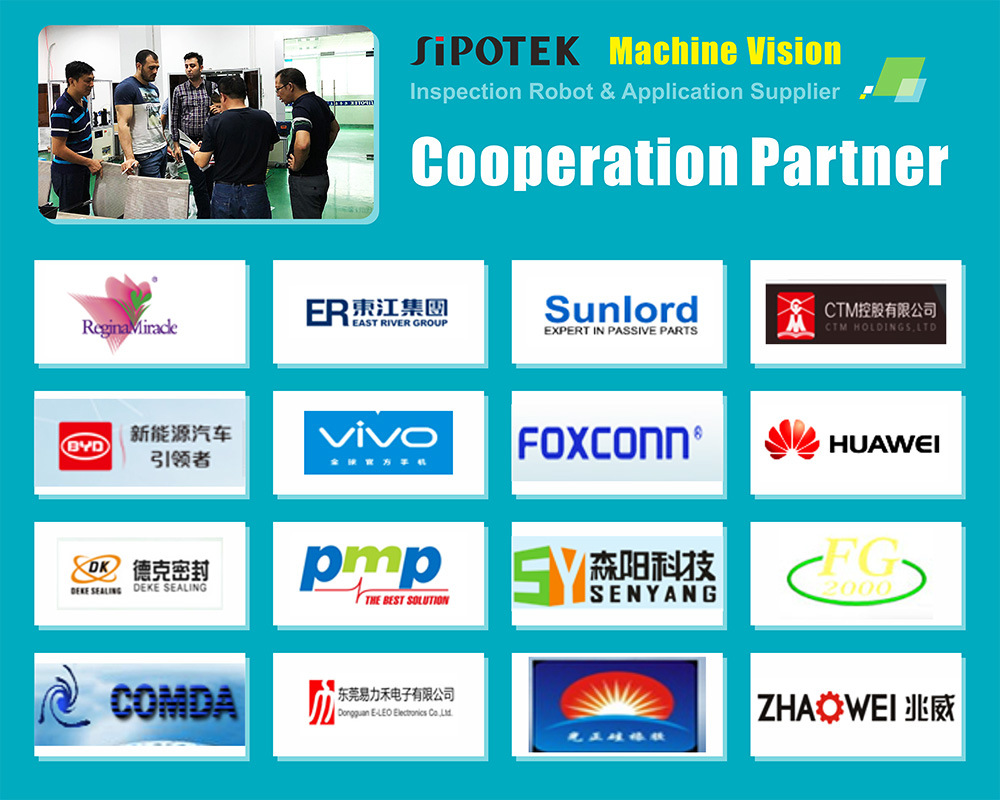 We hope you can visit our company!
Before we can design a suitable inspection system for your products, we need to confirm as many details as possible. We will collect all the requirements which will be supportive for our R&D team to do the test and design a solution.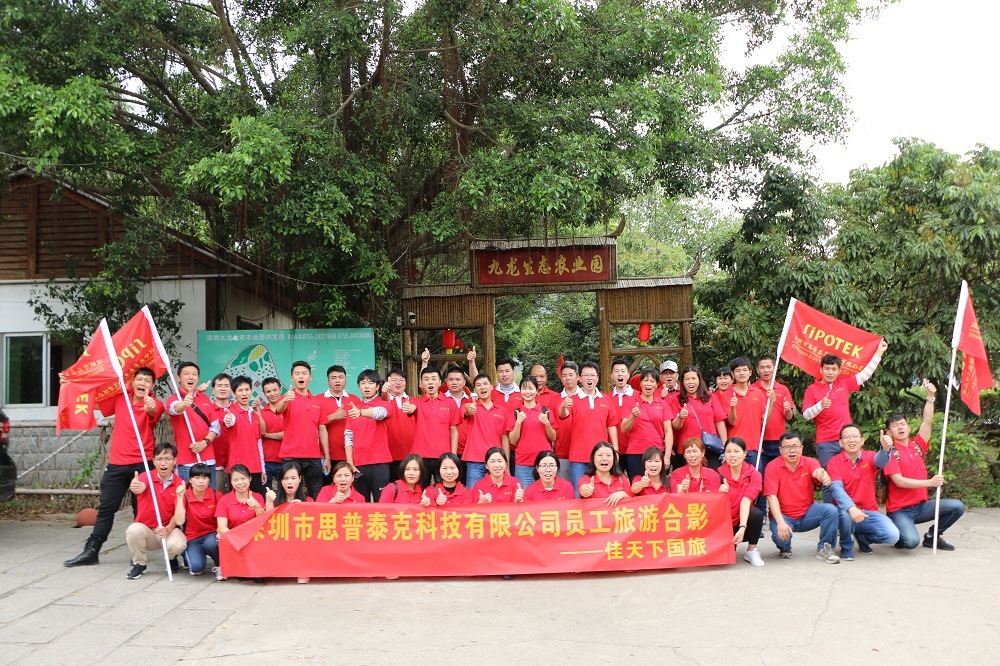 Sipotek is a professional machine vision inspection supplier and manufacturer. Welcome to visit our website and discuss it with us online. If you want to make a schedule to visit our company, please let us know in advance so that we can make good preparation for you. We welcome our customers to plan a visit to our company and watch the machine demo. If you are interested in an automated inspection system or machine vision solution, please contact us for more information.
For Product Inquiries:

Contact Person: James Yuan
Company: Shenzhen Sipotek Technology Co., Ltd
Mobile phone:86 18666216027
Official Website:
https://sipotek.en.made-in-china.com
https://sipotek.en.made-in-china.com