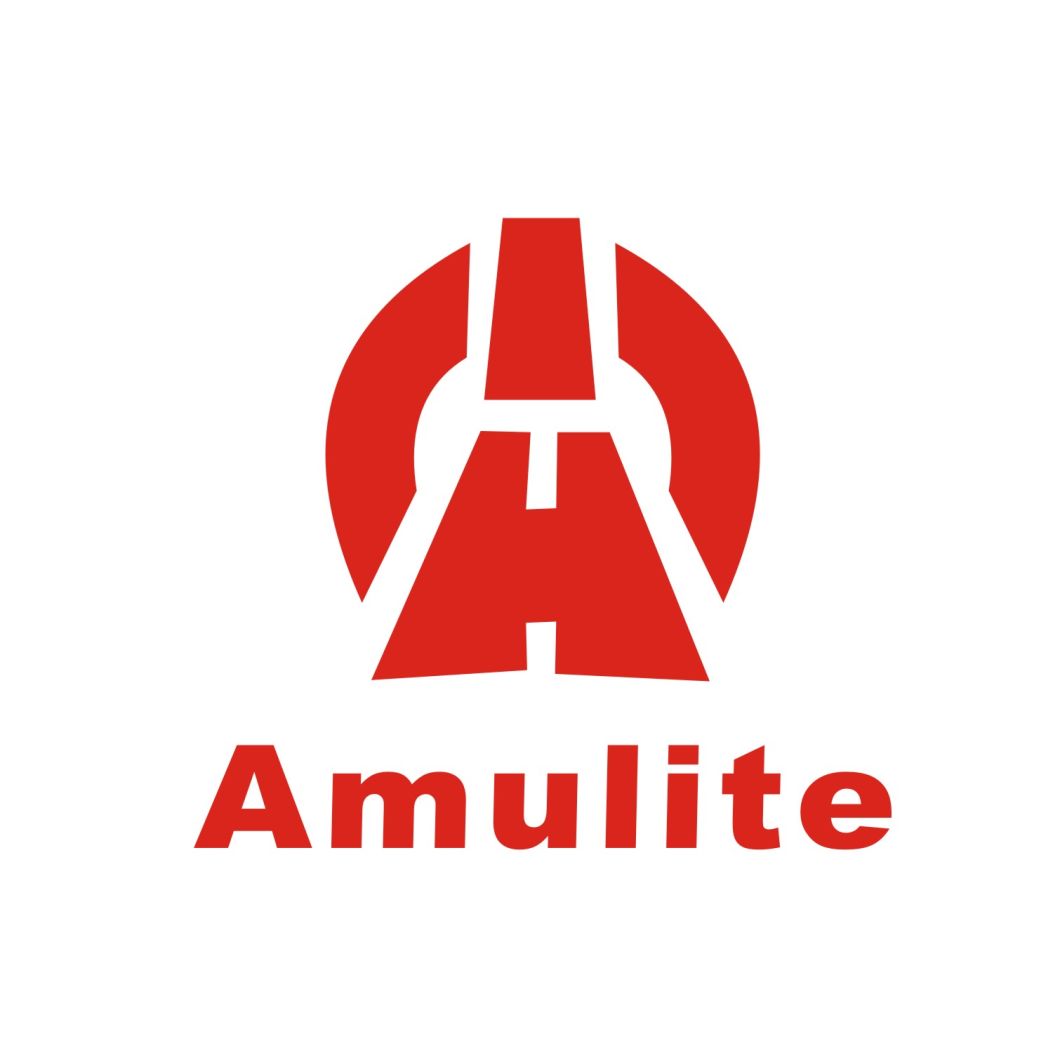 Amulite Fiber Cement Board Production Line
Production Capacity:3,000,000Sq.m /Year


Based On 1220X2440X6MM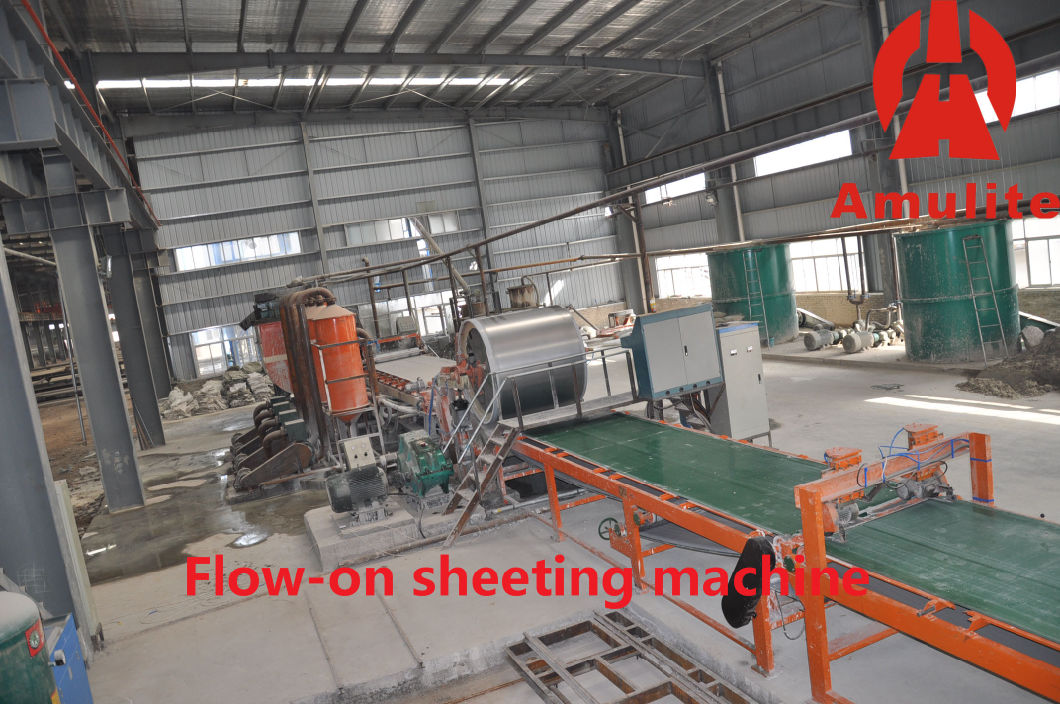 Workable Project Report
First Section: Preface


Fiber Cement Board is one kind of new type building material, it is Non-Asbestos Plain Cement Board In Country Building Material Standard List .Now in the market ,for the
Fiber Cement Board is mainly Non-Asbestos Fiber Cement Board ,the main raw materials is Cement,Silicon/Fly Ash ,Paper Pulp and other accessories ,after special production process,with process slurry making,Latest Flow On Slurry Process Or Hatchek Ways Forming Board Process, Increase Press By 5000Ton Pressure Machine,And four maintenance Process And Autoclave Process to produce the good quality Fiber Cement Board ,Now Fiber Cement Board is widely used in many different building industry and project;
Now with world economic development,Every Country has higher demand for building materials ,Especially Prefabricated Building Has Big Requirement All Over The World,All The Required Products must have more good features like Saving-Energy,Anti-Shock,Fireproof,High Strength,Light Weight ,waterproof,Fiber Cement Board Is Just The Right Choice ;the raw materials for cement fiber board can get easily ,and also use some wastage from other industry with lower cost , with smooth production technology,now Fiber Cement Board can satisfy the demand of Saving-Energy,Anti- Shock,Fireproof,High Strength,Light Weight,Waterproof,so now Fiber Cement Board is widely used in many buildings,like indoor wall/ceiling,outdoor wall,ceiling board,acoustic insulation board and other usage ;
With above introduction,so we say that building one 3million sq.m Fiber Cement Board Production Line must can satisfy many industry's demand ,and make stable profit with development In Your Place.
Second Section:Production Capacity Design,Products Specification And Usage
Production Capacity Design
Yearly Production Capacity:3,000,000--3,500,000M2
With Above production capacity,we calculate based on 300 working days in one year ,Equipments can run at least 90% time,qualified goods percentage is 95%,production capacity per day is 10000 M2,the board size is calculated based on 2440x1220x6mm ,one day can produce 3500 pcs ;
Products Specification
Fiber Cement Board Standard Size: 1200MMX2400MM,and 1220MMX2440MM Standard Thickness: 4-30MM ;
For any other size,Can cut based on the above size ;Any Size is available ;
Usage
Fiber Cement Board now widely used in Indoor Wall Insulation,Outdoor Board,Outdoor Insulation Board And Steel Structure Floor Board ;
Comparing with Gypsum Board,Fiber Cement Board has better performance than gypsum board for features of Fireproof,Waterproof,Acoustic Insulation,but because of little higher cost ,mostly used in hotel,Hall,Big Project,Villa ,Government Place,Sports Center these public buildings;

With Prefabricated Building increasing,now more and more builds start to use Fiber Cement Board as floor board to replace MDF in house,because Fiber Cement Board has more advantage in waterproof,anti-humidity,fireproof,acoustic insulation,antiseptic than MDF board ;

:Use as Outdoor Heat-Insulation Board,with the purpose to save energy,now many buildings has design for outdoor heat-insulation ,install Fiber Cement Exterior Board and EPS to do heat-insulation is more and more popular ;

:Use as Outdoor Hanging Board has similar effect with other stone materials,but because stone materials cost is too higher,so now in many project ,people more and more go to choose Fiber Cement Board With Kinds Of Designs And Color as Outdoor Hanging Board ;
: Fiber Cement Board is also widely used in railway insulation,Curtain wall and other place ;

: Fiber Cement Board also can take as raw materials for EPS Cement Sandwich Wall Panels ,Which Is One New Style Of Wall Panels ,To Replace Traditional Brick Wall To Increase Strong And Features Of Wall ,Also Widely Produced In Many Countries ,Cement Fiber Board Also Can Supply To EPS Cement Sandwich Wall Panels Factory As Raw Materials ;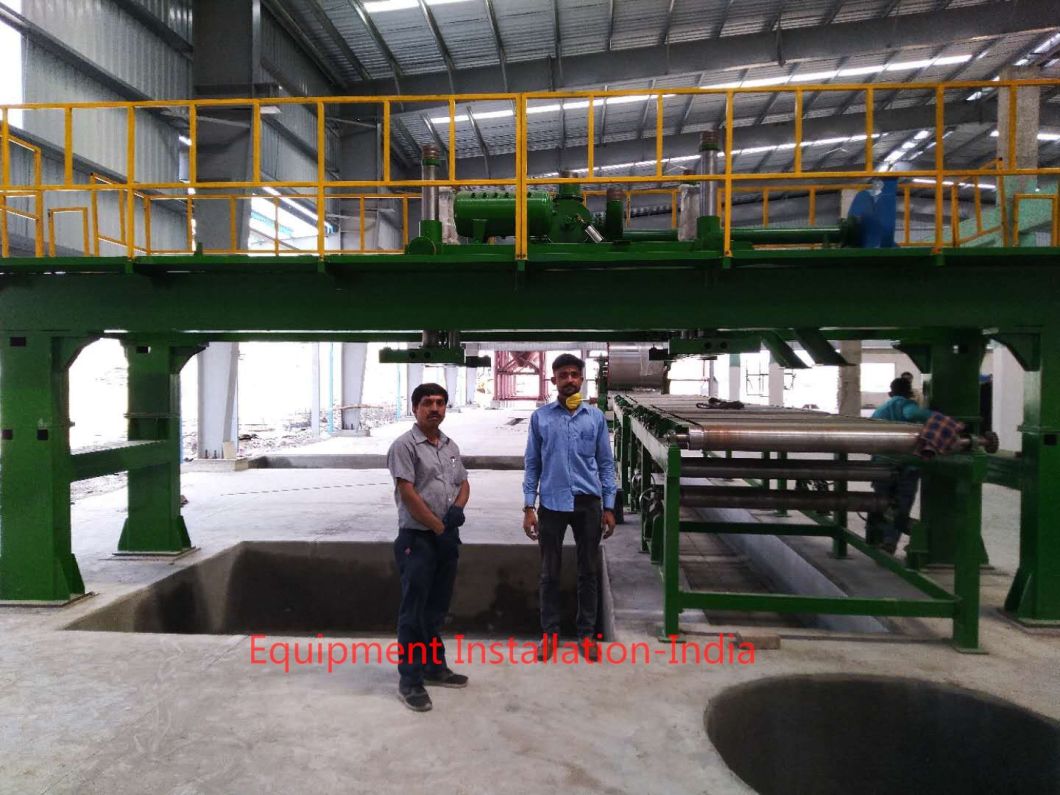 Third

Section:

Main Products

Property
: Fireproof And Insulation: Non-inflammability Grade A1,no harmful to Health,Lower Conductivity;

;Waterproof And Antiseptic:Waterproof,Anti-Humidity,Can widely used in Bathroom,Swimming Pool ,Underground Pipe and so on ;

:Anti-Insect And Anti-Corrosion: Higher Anti-Corrosion Level,No Rust,Resist Insect;

Sound Insulation And Heat Insulation:Higher Density,Better Sound Insulation,Lower Thermal Conductivity,Good Heat Insulation Performance ;

: Good Strength: Higher Strength,Light Weight,No Break,No Damage,Good Shock Resistant Ability.

Safe And Non-Toxic:No Toxin,No Radioactivity,Comply With Country Safe Building Material Standard;

:Easy Process And Good Decoration Features: Can cut,drill,carve,stick as you like; Main Technical Data Of Cement Fiber Board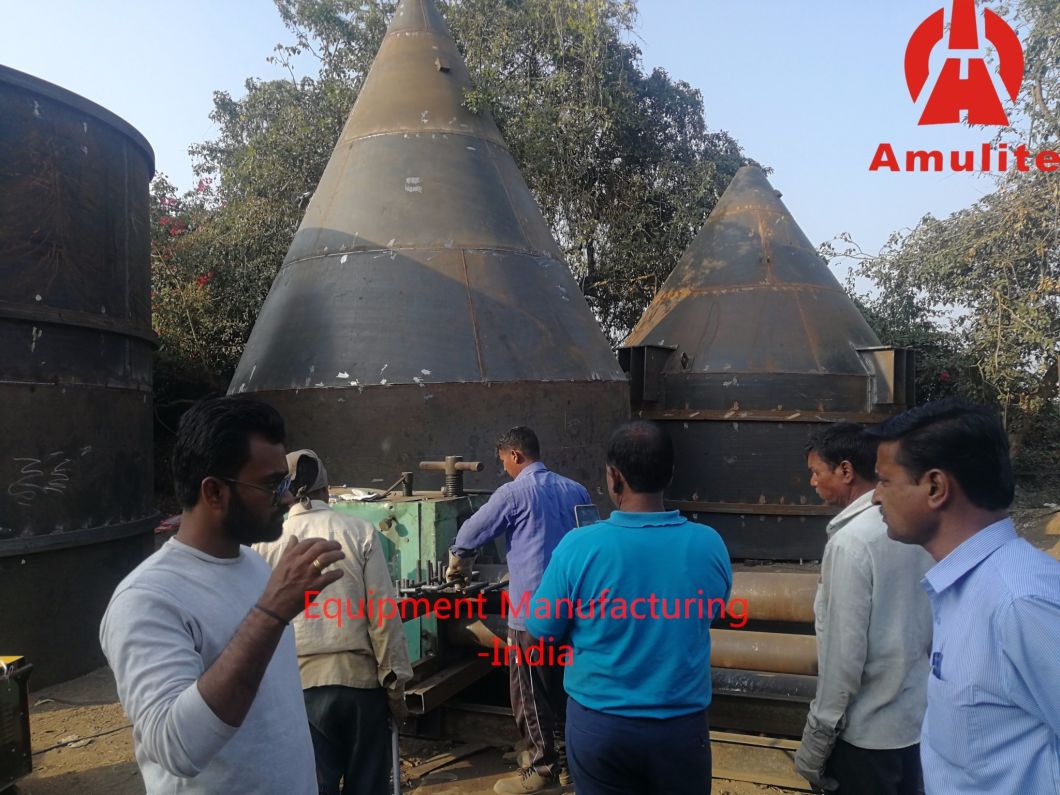 Fourth Section:Production Process Flow
Flow On Process Production Line
1.Paper Pulp

System
2.Slurry Making

System

3.Board Forming System

4.Stacking

5.Pre-Curing

6.Demould

7.Autoclave

8.Drying

9.Edge Minding

10.Finished Products

11.Optional :Sanding Face

12.UV Painting Or Other Deep Process
Fifth Section:Land

Building
Main Workshop: Length X Width=100M X 30M =3000M2, For Warehouse And Other Purpose Area needs to calculate according to your land status ;
Sixth Section: Power
One Production Line With Electric Power Capacity:380KW,Need To Install One Set Of 380 Transformer ;
Seventh Section: Water Source
Can Take Drinking Water,River Water Or Well Water,all is ok to use;Water Consumption Is 100-120 Tons One Time,means to make two clean water tank and recycled
water tank full,then can start production;During following production process,water can used in closed-circuit ways ,no need to pour in more water because of recycling water system;
Requirement To Water Quality
Because the hardness of river water is lower,so for the production process,we had better to take the precipitate water from river;also can take the drinking water or Neutral water after treatment,or lower hardness underground water;If the hardness of water is higher,will make the board fragility increasing,also maybe influence the water filtration functure of some machine parts;So Lower hardness water is better for production usage ;
Eighth Section: Influence To Environment And Solutions
: Fiber Cement Board all raw materials is non-toxic,no harmful to health,and whole production line run in closed-circuit ways,wastage water never flow out;For the Meaning Of Closed-Circuit Working Ways, means for all the wastage water created during production can recycle and reuse again in future production,and no any wastage water flow outside;After production ,create some wastage water,these wastage water will flow into recycled water tank,then from this tank the water will flow again to the position where need water,in board forming process,create wastage water ,then use water pump to draw the wastage water to clean and muddy water tank to continue to supply water to the position where need water in production,and when clean and muddy water tank discharge wastage ,these wastage water flow into outdoor sedimentation tank,with the pump in the sedimentation tank,the wastage water can draw again to the clean and muddy water tank after water sedimentation,so in whole production process,no any water flow outside to pollute the environment;
Taking this technology,can guarantee that 100% no wastage water flow outside to make pollution to nearby environment,also can save lot of water,so this technology is more and more
popular in production;
All Wastage Powder can recycle and collect to put inproduction again;No Any Wastage Have!
For our design of Clean And Muddy Water Tank,there is one mixing machine inside,the mixing machine can stir up all wastage in the bottom of tank and make wastage suspending in the tank,and then can average mix in the wastage water and flow to the position where need water and keep production again ;
Also we need to clean the sedimentation tank regularly,and take out all the sediment materials and save in workshop,then during production,we can mix these sediment materials in production with one stable percentage to keep using and produce ;
So you can see that with our this system,we can use all wastage during production,don't creat any wastage ;not only can prevent pollution environment ,also can lower down cost in big percentage ,it is best choice ;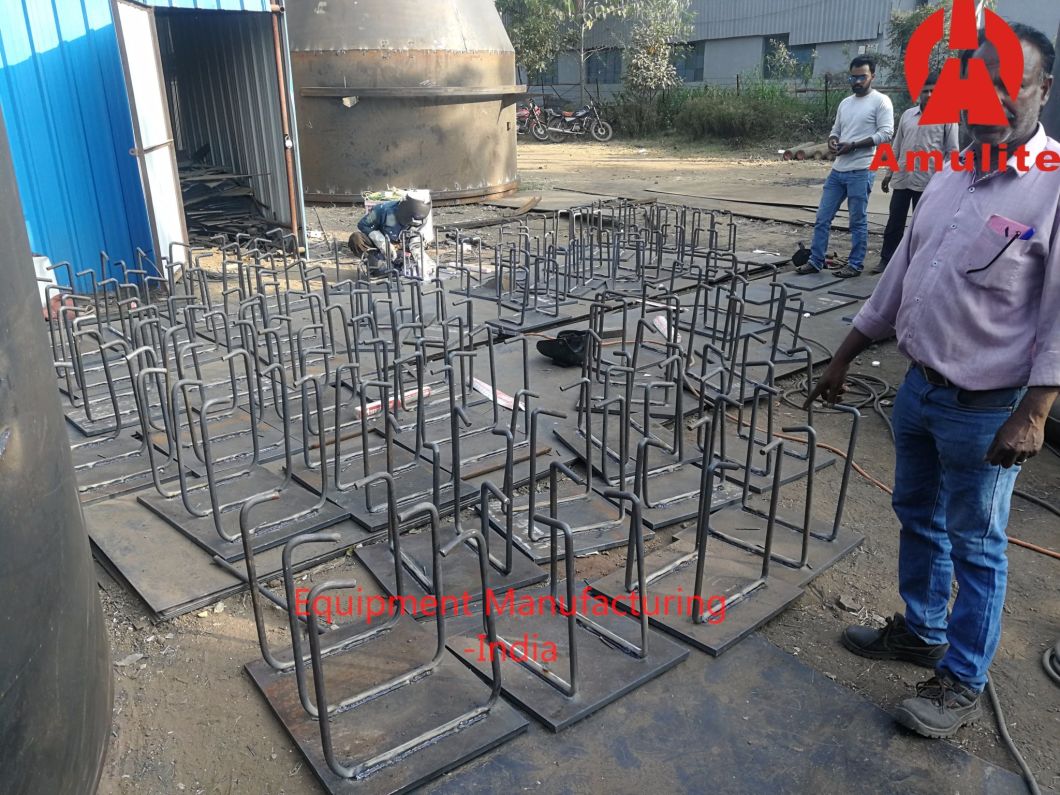 Ninth Section:Fixed Staff List
No

Workers Position

No Of Workers

1

Making Slurry

2

2

Board Forming

2

3

Demoulding

2

4

Assistant Workers

2

5

Finished Products

Warehouse

2

6

Maintenance Person

1
| | | | |
| --- | --- | --- | --- |
| 7 | Dryer | 2 | |
| 8 | Edge Treatment | 2 | |
| 7 | Engineer | 1 | |
| 8 | Total | 16 | |
Tenth Section: Conclusion


Now Fiber Cement Board Production Line is in good demand and good sales time, the main reasons is : raw materials of this products can get easily in any countries ,the price of this products is lower ,but production technology is in high level,plants has higher running ratio to keep investing people's profit ,and products has very good features ,especially Saving- Energy,Anti-Shock,Fireproof,High Strength,Light Weight,Waterproof ,green product,it is one very good product to use in many builds and industry,also easy installation,which shows that it has promising future for development;So Investment for Fiber Cement Board Production Line must be one good choice and have good future !