SJ 80/156 PVC Crust Foam Board Production Line
1.Power condition
1.1 Standard: 415V / 3-phase / 50 Hz
1.2 Working voltage: 415V
1.3 Control voltage: 220V
1.4 Protective measures: ground
2.Compressed air
2.1 Effective working pressure range: 0.4 ~ 0.7Mpa
2.2 Conditions of Use: Requirements of dust-free, smoke-free, oil-free
3.Cooling water
3.1 Effective working pressure range: 0.2 ~ 0.4Mpa
3.2 Water temperature: 10 ~ 25 ºC
Main Technical Parameter
1. Production materials: PVC materials;
2. Product width: L = 1220mm;
3. Product thickness: δ = 5-25mm;
4. Output: 350-400Kg / H;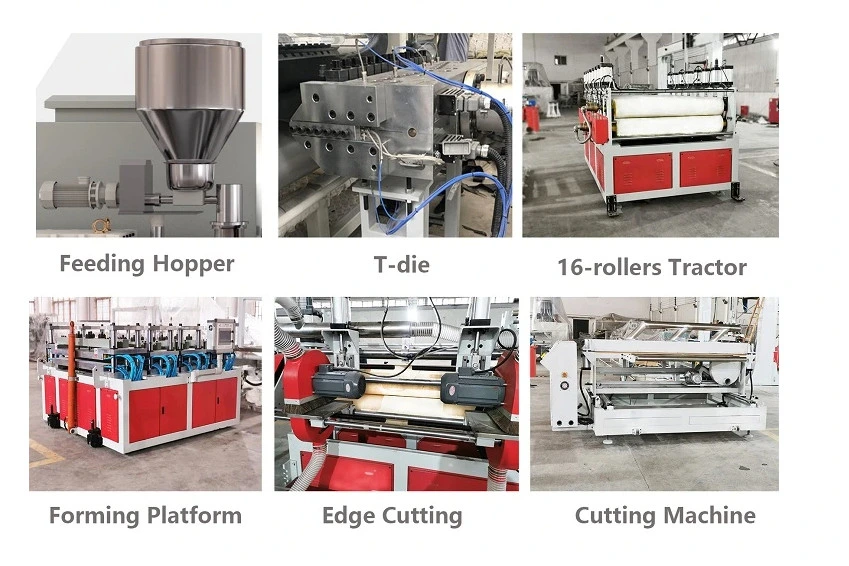 Equipment Structure:
| | | |
| --- | --- | --- |
| Item | Equipment Name | Quantity |
| 1 | SJZ80/156 Conical twin screw extruder | 1 set |
| 2 | L=1500 calibrator table | 1 set |
| 3 | L=1500 Transverse Saw | 1 set |
| 4 | L=1500 Cooling bracket | 1 set |
| 5 | L=1500 edge cutter | 1 set |
| 6 | longitudinal saw | 1 set |
| 7 | Mold temperature machine heating system | 1 set |
| 8 | Back and forth movement device | 1 set |
| 9 | The instrument of Calculate the length | 1 set |
| 10 | Linear Guide Rail | 1 set |
| 11 | Stacker | 1 set |
Production process:
The screw feeder takes the material from the 5m
3
silo(~ 3 tons) → The Extruder Feeding Hopper → The extruder → Material Plasticizing → T-die → Forming Platform →Edges Trimming → Roller Cooling Bracket →Air Cooling Cabinet(Optional) → Traction Machine→ Cutting Machine →Automatic Stacking Machine
The finished product:
The finished product thickness: 2-30mm
The finished product width: 915mm/1220mm/2050mm
Customization is available!

The Applications:
Transpoartation: steamship, airplane, carriage, train compartment, roof shed, case core layer, inner upholster, etc.
Architecture: building wall board, decoration board, housing, office, public building interlayer, commercial decoration shelf, non-dust room board, ceiling plate, etc.
Advertisement: screen printing, computer lettering, ad board, etc.
Industry: chemical industry antisepticising project, thermoforming, for refrigerator, for temperature keeping, for environment protection, etc.
Other applications: mold plate, sports equipment, breeding equipment, seashore wet-proof facility, water-fast material, art material, various interlayer, etc.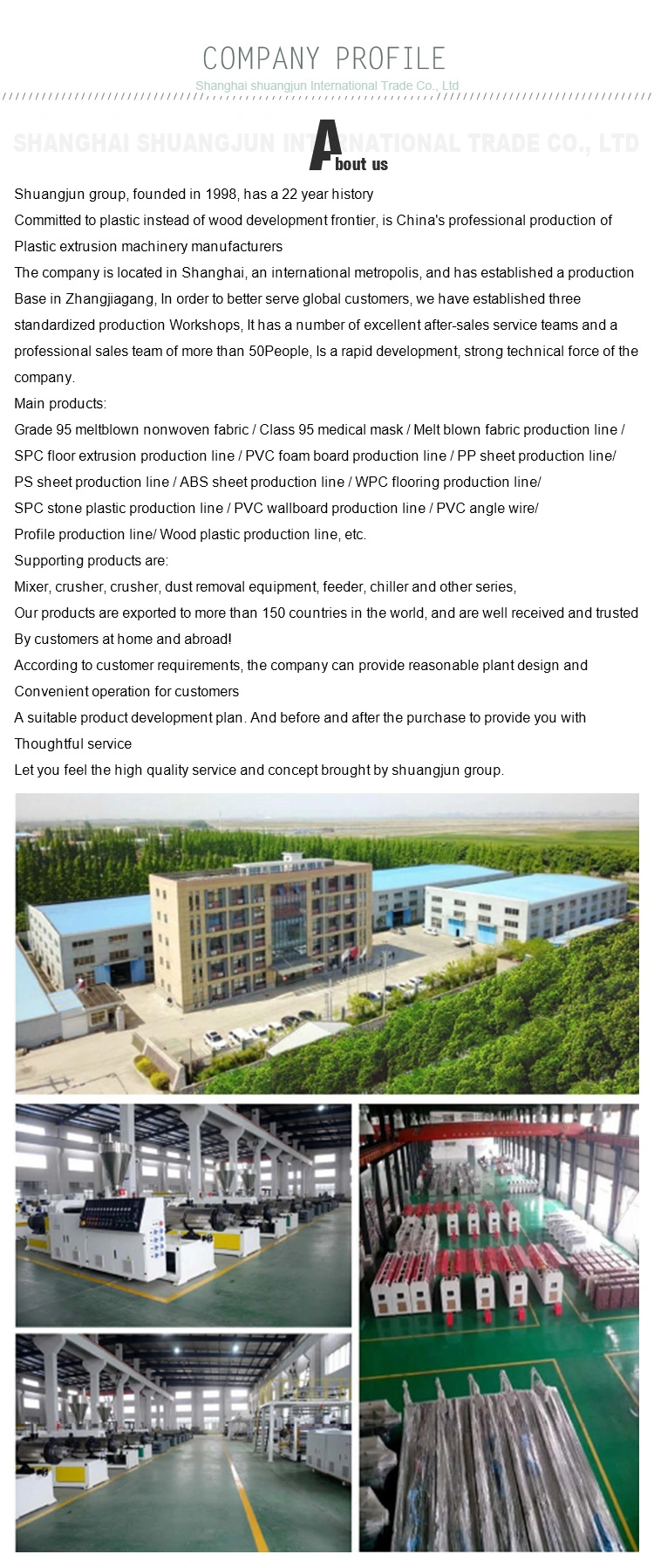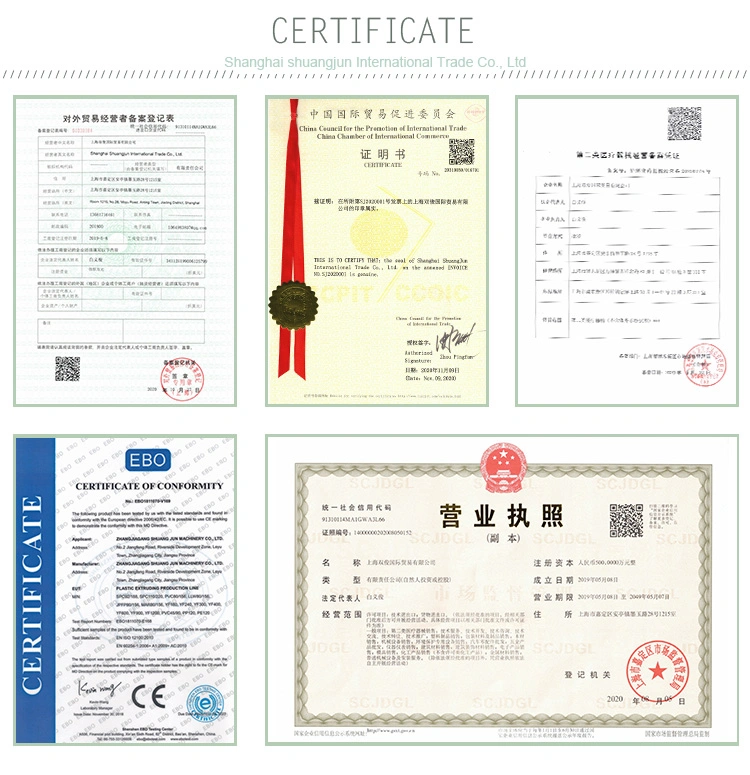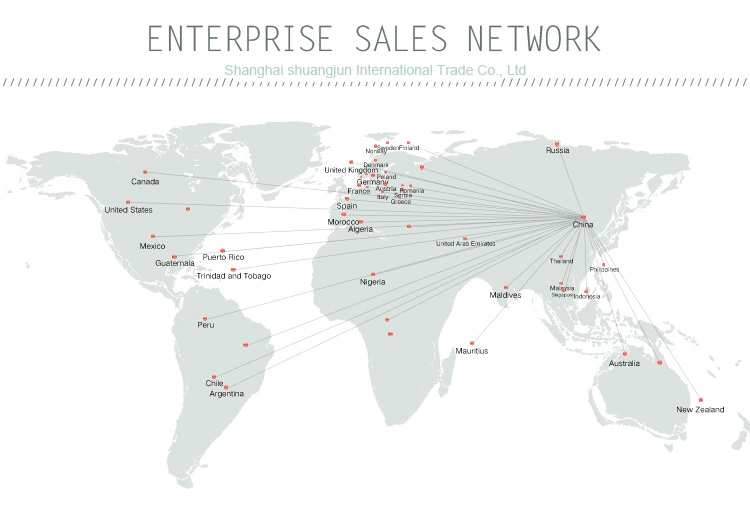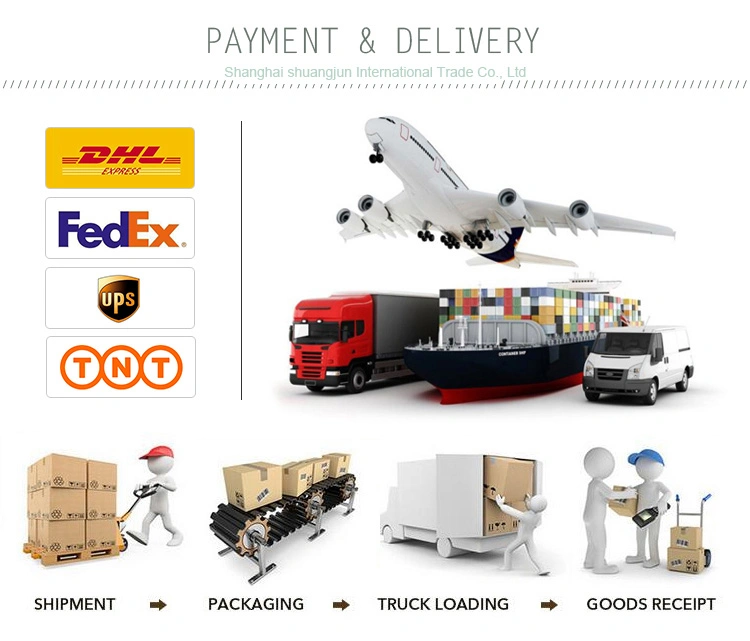 FAQ:
Q1:Are you a factory or trading company?
A1:We are a manufacturer and trading company. We have our own R&D department and top professional technical engeneer.
Q2:Can we visit your machine operation in your factory?
A2:You can see machine operation in our factory.
Q3:Can the machine be customized?
A3:Yes, it can, such as voltage, frequency.
Q4:How many electric, water, air need for the machines?
A4:Technical department supply the whole layout for workshop details.
Q5:Can I operate machine if don't have experienced engineers?
A5:(1) Short-time engineers to customer company (5-15days)
(2) Year-time working as requirements
Q6:Any quality checking before shipment?
A6:100% confirm, run and test machines before shipment with quality certificate.
Q7:How long is the guarantee?
A7:12 months since the first day customer operates (except wear parts)
Q8:How can u help us when face some technical problem?
A8:24 hours by e-mail, message, calling. If problems happens need engineer we will arrange the closest or agent in local country,
or send Chinese Engineers to solve in 2 weeks.
Q9:Where can we get spare part?
A9:We choose International Brand that customer can find it in everywhere, such as Siemens, Schneider, Omron, Delixi etc, or send
parts by DHL, Fedex, TNT and other express.